We are proud to offer wedding catering for both indoor and outdoor tent weddings. Our experienced team will work with you to create a unique, customized menu that fits your needs and budget.
We understand how special your wedding day is and take the utmost care to ensure that everything is perfect. Our attentive staff will take care of every detail, leaving you with a stress-free and memorable experience.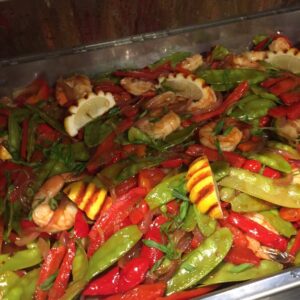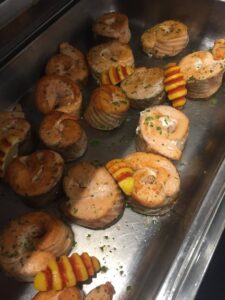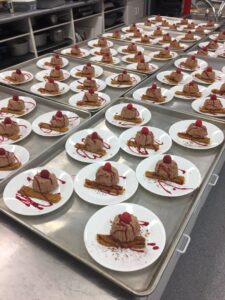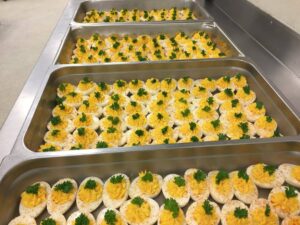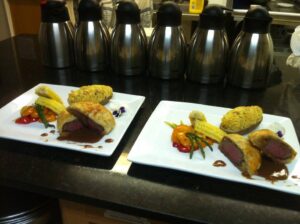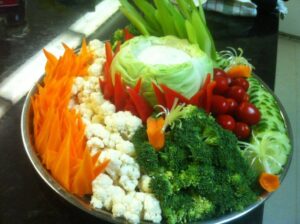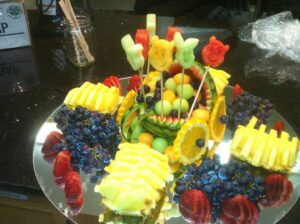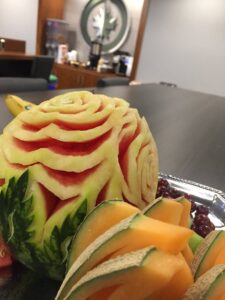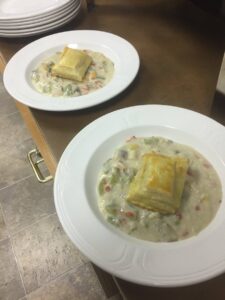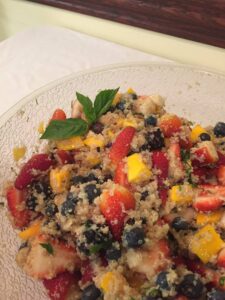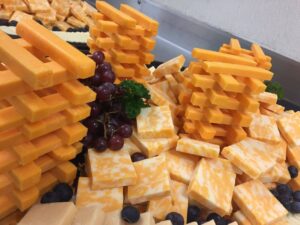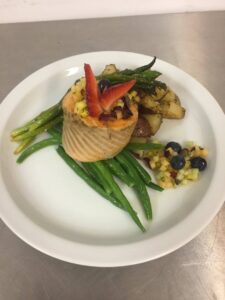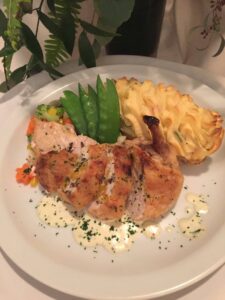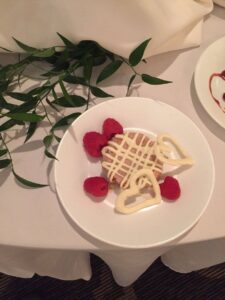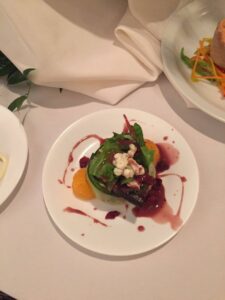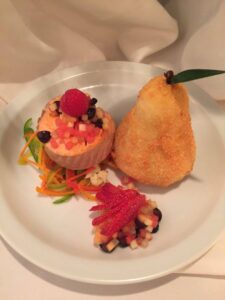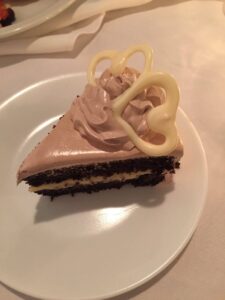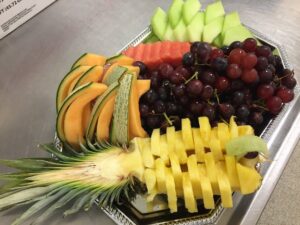 Entrees include a choice of savoury soup or salad, potato or rice, fresh market vegetables, buns and coffee or tea.
SHAVED SLOW-ROASTED BEEF
TRADITIONAL TURKEY DINNER
served with all the trimmings
ROASTED CRANBERRY CHICKEN
GRILLED CHICKEN BREAST
with honey garlic or maple bbq sauce
CHICKEN PRINCESS
chicken breast stuffed with caramelized shallots and asparagus. Served with a light herb cream sauce.
CARIBBEAN PORK LOIN ROAST
with a citrus lime sauce
---
SAVOURY SOUP AND SALAD (SELECT TWO)
CRISP ICEBERG SALAD
CLASSIC CAESAR
SWEET COLESLAW
PASTA SALAD
CHICKEN VEGETABLE SOUP
CREAM OF BROCCOLI SOUP
CREAM OF MUSHROOM SOUP
TURKEY AND WILD RICE SOUP
---
STARCH (SELECT ONE)
JACKSON POTATO
BAKED POTATO
HERB OVEN ROASTED
VEGETABLE RICE PILAF
MASHED POTATO WITH GRAVY
ROASTED GARLIC MASHED
---
FRESH MARKET VEGETABLES (SELECT ONE)
HONEY DILL CARROTS
SWEET BUTTERED CORN
FRESH VEGETABLE MEDLEY
P.E.I. MIXED VEGETABLE
---
DESSERTS (SELECT ONE)
WHIPPED CHEESECAKE WITH FRUIT TOPPING
HOMEMADE APPLE CRISP
DEVIL'S FOOD CHOCOLATE CAKE
---
GET A QUOTE
BETTER YET, SEE US IN PERSON!
We love our customers, so feel free to visit during normal business hours.
212 1st Street, Morden, Manitoba