Thrill of the Grill!
Smash Burgers
Moment in Thyme Neighbourhood Grill is a casual dining spot run by former chef of the Winnipeg Jets Alex Kanski, featuring classic beef, chicken and veggie burgers with delicious fries or poutine and soft drinks.
Our Smash Burgers are made with fresh, high-quality ingredients and served up hot with all your favourite toppings.
Choose from a wide selection of specialty poutine sides, from Bacon Jalapeños and Garlic to the Classic Canadian. Our welcoming team will make sure that everything is just right! Stop in for a quick lunch or supper, and enjoy.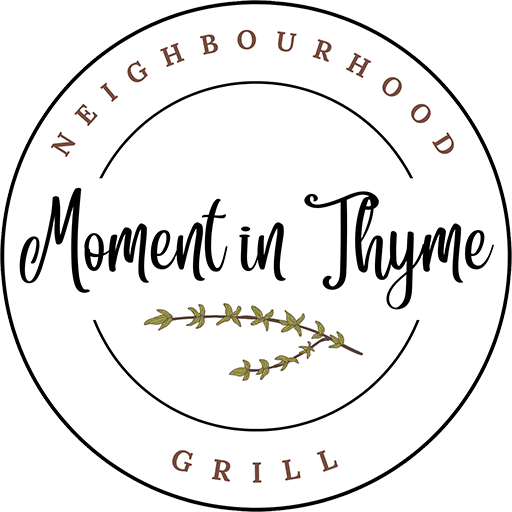 Exceptional Thymes Catering
Let's Celebrate!
We are proud to offer wedding catering for both indoor and outdoor tent weddings. Our experienced team will work with you to create a unique, customized menu that fits your needs and budget. We understand how special your wedding day is and take the utmost care to ensure that everything is perfect. Our attentive staff will take care of every detail, leaving you with a stress-free and memorable experience.


Monthly Feature Special
Smashburger Tacos!
Now offering a monthly feature special, Smashburger Tacos, available all April!
Tacos made with corn tortillas, three smash Patties, cheddar& mozzarella, diced tomato, and lettuce, served with salsa & sour cream for $12.75 plus tax!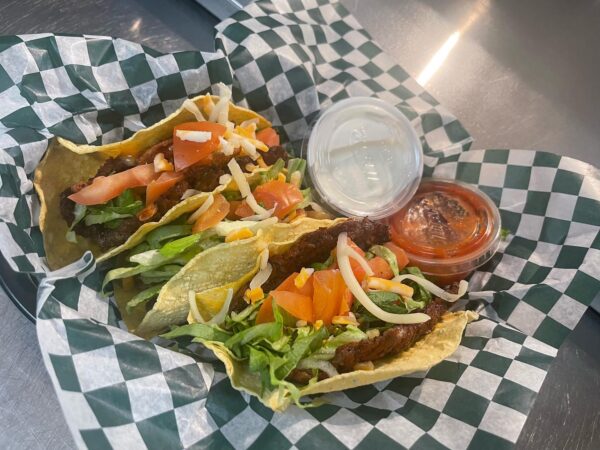 Amanda Siemens
March 31, 2023
Amazing food friendly staff! Can't wait to go there again!
Good fries 🤤 the burgers were good but I did not like the buns and very kind staff
Our new favorite family eating destination! The kids enjoyed the salt&pepper wings and a basket of homecut fries! We tried the beef Quesabirria tacos with the lime slice, which are great! The Buffalo chicken poutine was absolutely divine, I don't eat ranch so I had it without but it was amazing! I'd love to see more Buffalo chicken on it 😋 The environment was so cozy, it felt like we were visiting friends. The kids really appreciated the coloring books and crayons while we waited. We will be back!! Thanks so much staff, double thumbs up to the Chef!👍👍Price is reasonable because the portions are great! No complaints.
Karen Whyte
March 19, 2023
Their burgers and poutine are exquisite!!! Love this place!!